Are You Experienced? A Tribute to Jimi Hendrix on the Anniversary of Woodstock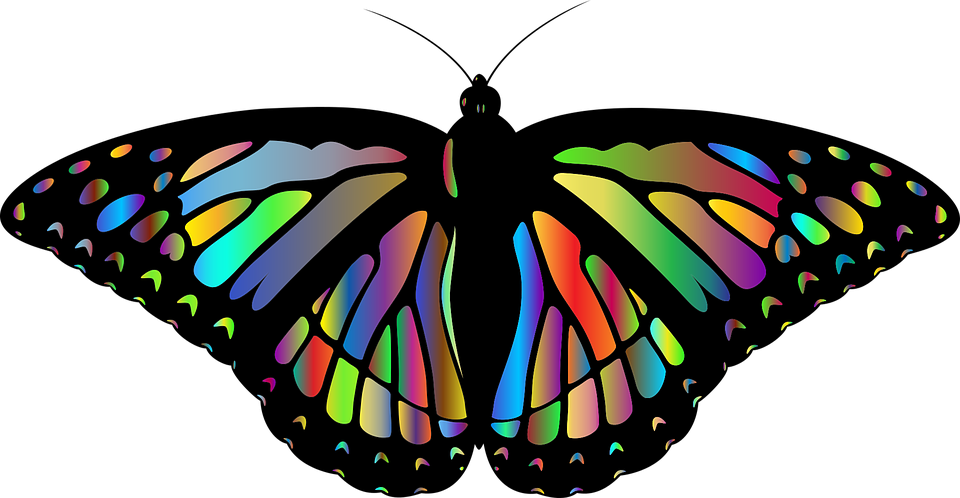 (Well) I know, I know, you'll probably scream and cry
that your little world won't let you go
But who in your measly little world, (-uh)
are you tryin' to prove to that you're
made out of gold and-uh, can't be sold
So-uh, are you experienced?[1]
E-Discovery certifications, whether general (process related, privacy or project management, for example) or software tool specific, are widely available. The legal industry is not alone in its strong support for third-party skills validation. Have a gander at this impressive Google image search[2] on the word "certified." So, should you need to certify that your garden has resources suitable to increase the world's population of monarch butterflies, rest assured, there is a certification available! With so many certification options, what factors should you consider when designing a learning plan that works for you and your E-Discovery organization?
The certification process may be straightforward and fast or complicated and lengthy. Your skill level and the requirements of the qualification decide your reality.
Knowledge
The number one consideration when choosing a certification program is the content. What knowledge will you gain by pursuing a certification? If a certification will not teach you anything useful for your job, why bother? A new employee in an e-discovery group is a superb certification candidate. An employee transferring from a different industry sector is another excellent candidate. In both cases, certifications can help an employee remove a skills deficit. Alternatively, you can self-educate rather than pursue formal accreditation. Self-learning is possible but requires more effort. Why not take advantage of an existing program that has already done all the footwork?
Cost
Certification exams are not free. E-Discovery exam fees generally cost $250 to $500 apiece. If you are fortunate, your employer will pick up the tab. Tests can be quite challenging, especially if you are learning and testing on subjects that you do not use daily. For this reason, you may find yourself re-taking exams many times. Your employer may or may not support multiple exam attempts. If not, you can self-finance and use the expense as fuel to keep yourself motivated. I prefer to submit expense reimbursement requests only for successful exam results. I feel less stress when I have this skin in the game; your mileage may vary.
Value Proposition
Certifications can give you useful knowledge for your present and future jobs. Your certification choices are investments. Research a certification exam's topics before you commit. Do the listed items interest you? Do they have relevance to the work you do or want to do? Are the targeted skills likely to still be relevant well into the future?
Maintenance
Gaining certifications is half the battle and maintaining them is the other half. Certification bodies mandate minimum annual education activity to keep a qualification current. If you rack up a few certifications, you will find that maintaining them is time-consuming.
Nowadays, there are many certification providers all vying for the same audience's attention. As a result, some certification providers now allow educational credit sharing between related certification bodies.
Vendor Agnostic
Should you pursue a specialized vendor certification or one with a broader scope? Cross-industry certifications serve much larger audiences than vendor-specific ones. That said, vendor-specific (software) certifications provide instant credibility within the audience they serve. On the other hand, the software industry moves fast. If vendor X is king of the hill today, then vendor Y may very well be top dog five years from now. As a vendor's fortunes go, so too does that vendor's certifications. Also, be aware that certification authorities can change or even cancel certifications at their discretion. Who wants to spend time, money, and other resources to pursue qualifications that may disappear? 
What is a motivated industry practitioner to do about certifications then? There is no one-size-fits-all answer. These are my suggestions:
Identify certifications that contain content that interests you. Common sense says that the more engaged you are, the more likely you will be to complete a certification, especially if the effort requires significant preparation.
Attempt to get your employer's buy-in to finance your certification goals. If you target an exam with a low pass rate, be sure to ask about their willingness to back you on multiple attempts as needed. If they are unwilling to support many efforts, use that refusal as self-motivation. Be prepared to self-finance or find a cheaper alternative.
Consider whether an impressive certification will benefit you and your employer. You may love butterflies; your employer may not.
Investigate the amount of annual homework required to keep your desired certification current. If you wish to pursue many certifications, consider the maintenance requirements.
Weigh the odds that your certification target may become irrelevant. Certification bodies have the power to change or invalidate their certifications at will. Ask yourself how long a certification will likely remain relevant before you commit.
Conclusion
Follow these recommendations, put your head down and put in the work. Before long, you will discover that you are (-uh) not only experienced but also certified!
DISCLAIMER: The information contained in this blog is not intended as legal advice or as an opinion on specific facts. For more information about these issues, please contact the author(s) of this blog or your existing LitSmart contact. The invitation to contact the author is not to be construed as a solicitation for legal work. Any new attorney/client relationship will be confirmed in writing.
Subscribe to the E-Discovery Newsletter