The Modern Attachment: How to Handle Hyperlinked Documents in Emails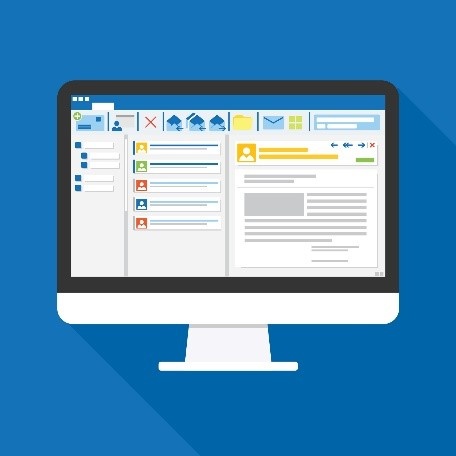 Most organizations and law firms have some sort of document management system that houses documents. These document management systems typically provide a way to organize documents by project or matter, preserve earlier versions of documents and track who has accessed the documents. In addition, they allow users to send a link to a document directly from the document management system, ensuring that all recipients receive the same, most up to date version, and, often most importantly when it comes to efficiency, ensuring that only one person is working in a draft document at a time. When we email links to these documents, the document itself is not attached to the email; rather, a hyperlink to the document where it is housed on the document management system is attached.
As an e-discovery professional, my next thought is….how do we handle these links in discovery? Are we required to collect them separately (and if they are relevant, wouldn't they be collected separately anyway)? Is there a way collect the actual document through the link and keep it connected to the parent email? And what about documents stored in collaborative workspaces or cloud-based document and meeting platforms? And further, have we appropriately addressed these hyperlinked documents and other so-called "modern attachments" in our standard ESI agreements?
While the use of hyperlinked documents is still a developing area of e-discovery, attorneys should consider discussing the production of modern attachments during discovery-related negotiations. Further, attorneys should consider, based on the client's data systems and data management practices, whether it makes sense to include language regarding modern attachments in an ESI agreement. to ensure that there are no issues down the road.
Should modern attachments be treated the same as traditional attachments and be produced together as a family with the parent email? At least one court has grappled with this question and its decision sheds new light on how we can handle hyperlinked attachments in our own cases.
Nichols v. Noom, Inc., No. 1:20-CV-03677-LGS-KHP (S.D.N.Y. May 6, 2021)
Magistrate Judge Katharine Parker from the United States District Court in the Southern District of New York denied a motion for reconsideration, concluding that documents hyperlinked in an email are not traditional attachments and did not require that Defendants incur the costs and time to produce them with the parent email. Two important factors influenced the decision: (1) there was no meeting of minds, between the parties or the court, regarding whether hyperlinked documents are traditional attachments; and (2) it would have been unduly burdensome and not proportional to require Defendant to produce all hyperlink documents as attachments.
The magistrate had previously ordered Defendant to provide Bates Numbers to hyperlinked documents since Plaintiffs could not locate the records in the production. Plaintiffs sought to clarify the prior order after realizing that it was the regular practice of some custodians to send hyperlinks to documents rather than attach the documents to emails. To make matters worse, Defendant used a collection tool for its cloud-based document storage platform that did not make the "filepath" metadata field available. Plaintiffs had previously agreed to allow Defendant to use the collection tool. In essence, Plaintiffs could receive hundreds of emails with documents hyperlinked that they may not be able to find elsewhere in the production without the filepath metadata.
Plaintiffs requested that Defendant use a different collection tool to allow the hyperlinked documents to be produced as attachments to their parent emails and provided cursory evidence showing that Defendant would incur less than $5,000 in additional costs. Defendant objected, arguing the tool would cause redundancy in the production of documents, increase costs, and delay its document production.
The court found Defendant's argument persuasive and denied the motion for reconsideration. Citing The Sedona Principles, the court found that Plaintiffs failed to show that all of the hyperlinked documents were relevant or needed, and further, that imposing the request to produce all hyperlinked documents on Defendant would be unduly burdensome and not proportional. In addition, the court found Plaintiffs' claim that the new tool would cost only $5,000 to be not credible and that Plaintiffs did not adequately address the alleged delay in producing documents. Further, the courth found that Plaintiffs had failed to address the issue during the discussion of the ESI agreement and the prior discovery proceeding. Lastly, the court had previously implemented a mechanism for the Plaintiffs to request information for a "reasonable number" of hyperlinked documents from Defendants and found that Plaintiffs had successfullyused that mechanism tostrike the appropriate balance.
What Plaintiffs Could Have Done Differently
It is clear that Plaintiffs should have considered whether and how Defendant's would produce hyperlinked documents earlier in the discovery process and included instructions in the ESI agreement. However, absent negotiation about this language, below are some steps Plaintiffs could have done differently.
Plaintiffs could have required Defendant to produce filepath metadata for all documents collected from the cloud-based document platform. Plaintiffs were aware of the hyperlink problem during the discovery conference, but did not become aware of its scope until later. Plaintiffs could have requested that the judge order Defendant to produce the filepaths immediately after becoming aware of the problem. Although some discovery had occurred, it is more likely that the magistrate would have ordered the production of that information in the early stages of discovery.
Plaintiffs could have provided credible and thorough contradictory evidence regarding time and cost imposed by using th new tool to the court. If the tool was rather inexpensive and simple to use, and the collection time was minimal, the court might have agreed that Defendants should use it.
Lastly, because there was a mechanism to request documents, Plaintiffs could have requested hyperlinked documents from Defendant using that mechanism. Defendant agreed to provide Bates Numbers to a "reasonable number" of hyperlinked documents that Plaintiffs could not find. Plaintiffs could have employed the strategy of requesting all key hyperlinked documents and forced the Defendant to file a motion with the magistrate that the number of documents was unreasonable. Plaintiffs could have then presented the magistrate with the total number of emails containing hyperlinked documents and the number of documents it has requested in an effort to show the requests were reasonable.
How Should Hyperlinked Documents Be Treated?
This question depends on a multitude of factors and, ultimately, will likely be decided on a case-by-case basis. However, it should be stressed that specific language about the use of hyperlinked documents should be included in custodial interview questions and, when appropriate, the ESI agreement.
As a matter of course, how to handle hyperlinked attachments may be a topic worth discussing  with opposing counsel before the initial discovery conference. If opposing counsel seems confused, you may need to press them to ask their own client or key custodians about their practice of using hyperlinked documents and how best to collect them so that the connection between the parent email and hyperlinked attachment remains. If you find that hyperlinked attachments become a common issue in your cases, you may want to add language to your standard ESI agreement that explains how hyperlinked documents  should be treated and that, if they cannot be produced with their parent email, at a minimum, the  filepath metadata should be produced so that you can match them with their parent email.
Factors to Consider
Production of Filepath Metadata

Ensure that opposing counsel uses a tool that will include the filepath metadata in any collection of documents.
Discuss the collection tool that will be used and then discuss the limitations with your internal e-discovery team or vendor.
The Tool Used for the Collection

Decide which collection tool will be the most appropriate to use and inform opposing counsel of why your choice is the best fit for the job.

A specialized collection tool may need to be utilized if hyperlinked documents must be treated as traditional attachments.
Discuss with the client why a specialized tool may be required and how its use could save them time and money in the long run.           

For the most part, standalone documents will need to be collected separately. One exception is with Office 365, which is able to extract linked documents along with the email being collected as long as the document linked is in Sharepoint.

If your client or the opposing party uses Office 365, discuss the collection process and whether the linked documents will be collected as a matter of course.
Proportionality of Time and Cost

Consider the proportionality of time and cost for  any request and be able to articulate why the request is necessary and not unduly burdensome.
Come to the discovery conference prepared with credible evidence regarding the additional cost and time likely to be incurred.
DISCLAIMER: The information contained in this blog is not intended as legal advice or as an opinion on specific facts. For more information about these issues, please contact the author(s) of this blog or your existing LitSmart contact. The invitation to contact the author is not to be construed as a solicitation for legal work. Any new attorney/client relationship will be confirmed in writing.