My My, What Big Claws You Have! Navigating the Pitfalls of Drafting Clawback Agreements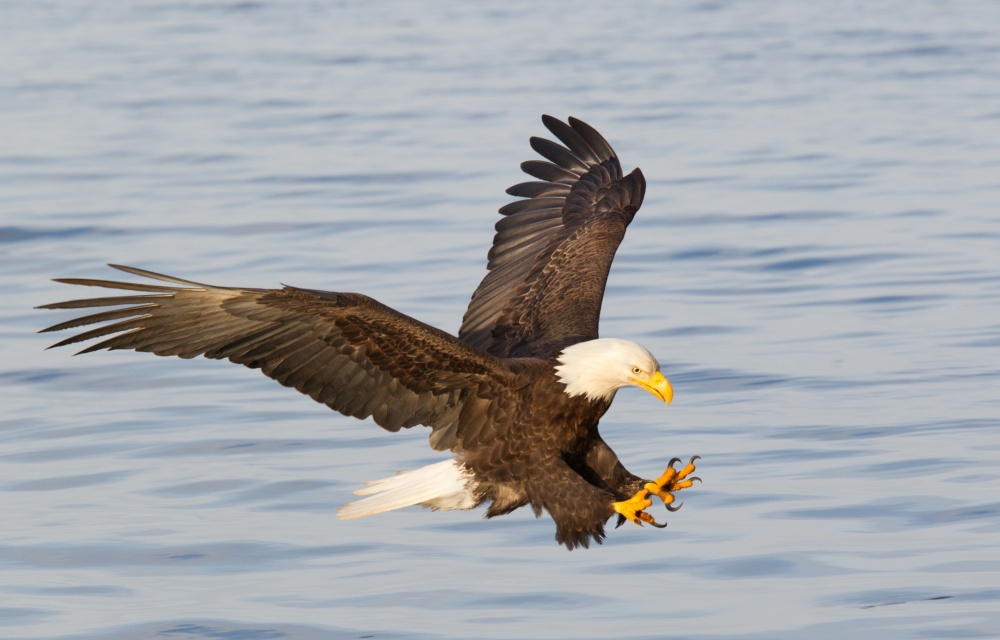 One of the greatest fears in any litigation matter is that you will somehow accidentally produce work product or attorney-client privileged documents to the opposing side and waive the privilege. As a result, it has become standard protocol for parties to enter into clawback agreements that protect sensitive electronically stored information (ESI). Clawback agreements allow parties to agree that the inadvertent production of privileged information will not automatically waive the privilege and provide a process for the return or destruction of that privileged material.
FRE 502
Clawback agreements can work in tandem with Federal Rule of Evidence (FRE) 502, which permits parties to request the return of inadvertently produced attorney work product or attorney-client privileged information. According to the Judicial Conference Advisory Committee on Evidence Rules (revised Nov. 28, 2007), FRE 502 was put in place primarily to "respond to the widespread complaint that litigation costs necessary to protect against waiver of attorney-client privilege or work product have become prohibitive due to the concern that any disclosure (however innocent or minimal) will operate as a subject matter waiver of all protected communications or information." In answer to those complaints, under Rule 502(b), inadvertent production of privileged information does not waive the privilege if the party took reasonable steps to avoid and remedy the disclosure. By this very language, Rule 502 clearly allows for the use of clawback agreements.
When negotiating clawback agreements, whenever possible, parties should agree upon what actions are considered "reasonable" and clearly define the reasonableness standard in order to prevent any future arguments in the wake of the production of privileged documents.  It is also important to consider making the clawback agreement a part of a court order.  Under Federal Rule of Evidence 502(c), clawback agreements are only considered binding between the parties to a case if the agreement is part of a court order. The order could also incorporate other aspects of FRE 502, including subsection (e) (clawback agreement applies to third parties). 
FRE 502(d)
As an alternative to the standard 502(b) reasonableness standard, the parties could entertain the notion of waiving the reasonableness provision altogether under 502(d). In these cases, the privileged information could be clawed back without concern for whether the producing party took reasonable steps not to disclose it. One of the most notable proponents of the 502(d) order is U.S. Magistrate Judge Andrew Peck, who has been quoted as follows when discussing the significant of a Rule 502(d) order: "[I]t is a rule that says you don't have to be careful, you don't have to show that you've done a careful privilege screening, and it says that if the court enters a 502(d) order, it's a non-waiver of privilege in that case and it's a non-waiver of privilege in any subsequent state or federal case, even with different parties."
Essentially, the rule gives heightened protection against waiver where privileged information is disclosed (even knowingly disclosed) and eliminates potentially costly motion practice regarding whether a production was inadvertent and any steps, much less "reasonable" steps, were taken to avoid the disclosure. Of course, Judge Peck followed with: "I'm never saying that you shouldn't be as careful as possible to protect your client's privilege" and noted that it would be improper for a court to compel a party to produce documents without conducting a careful privilege review. Judge Peck provides a sample, simple two paragraph order to this effect on his page in the Southern District of New York website.
Factors to Consider When Drafting a 502(b) Clawback Agreement
Do you want to include the requirements of inadvertent production and reasonableness?
Rule 502(c) precludes waiver of privilege only if disclosure of the information is inadvertent and reasonable steps had been taken to avert and remedy the disclosure. Any clawback agreement should have this concept clearly stated within the agreement. However, some clawback agreements dispense with the inadvertent and reasonable steps approach altogether and instead set forth a "no fault" or "irrespective of care" standard. These agreements make it, essentially, impossible to waive privilege resulting from disclosure. This type of agreement is more typical when the parties expect large scale productions and there may not be the time or resources to conduct a thorough review for privilege prior to production.
If you are going to include the reasonableness requirement, what is going to constitute reasonableness?
In negotiating a clawback agreement that intends to utilize the reasonableness requirement, it is essential that the parties determine what actions can be considered reasonable and how the parties will address such disclosures. For example, "reasonableness" may include running potential privilege terms across a database and conducting both first and second level privilege review. It is helpful to clearly define the reasonableness standard in order to avoid any potential disputes over disclosure of privileged information.
Do you want to include the clawback agreement in a protective order?
It is important to remember that clawback agreements are only binding between the parties to the agreement unless an order is entered that states otherwise. In order to cover third parties, it is important to ask the court to enter a protective order that mirrors the protections of the clawback agreement and refers to 502(e) so that it can be binding for non-parties as well.
What are the deadlines and procedures for clawback rights?
FRE 502(b) merely states that disclosure does not operate as a waiver of attorney-client privilege or work product protection if the party that produced the information "promptly took reasonable steps to rectify the error." Clawback agreements may provide more specifics here regarding, for example, how many days the producing party has to notify the receiving party after the disclosure is discovered; how that notification should be made (e.g., by letter or email); how long the receiving party has to respond or protest the privilege assertion; and what the receiving party should do with the documents in the meantime.
What is covered under the clawback agreement? 
It is important to remember that the phrase "all privileged information" is not solely limited to documents. Make sure the clawback agreement also accounts for things like deposition testimony as well as other forms of communications including, but not limited to, text messages, pictures, photographs and electronic notes.
Should confidential information be included?
Although a clawback agreement is primarily used to protect attorney-client and work product privileged information from being utilized by a receiving party, a clawback agreement may also have provisions to protect material that is confidential. Some disputes deal with sensitive business or personal information, which might warrant a "confidential," "highly confidential" or "attorneys' eyes only" designation. Should this be an issue in your litigation, clawback agreements may be used to provide a systematic approach for the return (or destruction) of such confidential information.
Even with a Clawback Agreement, Pitfalls Still Abound
Even with a clawback agreement in place, it is still important to develop and implement comprehensive and defensible search and review protocols for ESI. Such protocols ensure that privileged documents are properly recognized and designated, in effect demonstrating that reasonable steps were taken to avoid an inadvertent production and protect your client's interests. Failing to adequately prepare for the inevitable intricacies of document production and privileged information withholding may land you in trouble. A recent example of the consequences of failing to properly manage a review and production occurred in the case of Irth Solutions, LLC v. Windstream Communications LLC, No. 2:16-CV-219, 2017 WL 3276021 (S.D. Ohio Aug. 2, 2017).
In Irth, the parties entered into a clawback agreement that lacked a defined standard of care required to preserve the right to clawback privileged material. During the discovery process, Windstream produced over 2,200 documents, which included 43 privileged documents. Several weeks later, Windstream again produced the same privileged documents. When Windstream attempted to claw back the documents, Irth refused, and Windstream filed a motion to compel.
In its analysis of the motion to compel, the Court looked specifically at Windstream's process in conducting its privilege review and compared it with the parties' clawback agreement, which did not contain a standard of care that comported with the requirements of Federal Rule of Evidence 502(b). With no defined "reasonable steps" in the agreement, the Court looked to other courts to see how they handled conflicts between private clawback agreements and the workings of Rule 502(b) and found three potential approaches. In the first approach, when there is no standard in a clawback agreement, the agreement automatically defaults to a "no-fault" standard and the return of privileged documents is required. In the second, inadvertent disclosure is not waived unless the disclosing party was completely reckless. In the third, Rule 502(b)'s reasonableness standard applies as the default standard.
The Court declined to follow the first approach, finding that it did follow the foundation set forth by Rule 502, which requires reasonableness on the part of the producing party. Applying both the second and third approaches, the Court determined that Windstream's actions were not adequate to preserve the privilege. The Court found that Windstream's actions were not reasonable, and in fact were reckless because Windstream produced the same set of privileged documents twice and the number of privileged documents produced was large for such a comparably small production.
Conclusion
As seen from the Irth case, it is very important to make sure your clawback agreement protects you from inadvertent disclosure. If you choose not to go with the 502(d) order, at a minimum, you should have an order in place. An effective, ironclad clawback can ultimately save you time and expense should there be any discovery disagreement down the road. 
DISCLAIMER: The information contained in this blog is not intended as legal advice or as an opinion on specific facts. For more information about these issues, please contact the author(s) of this blog or your existing LitSmart contact. The invitation to contact the author is not to be construed as a solicitation for legal work. Any new attorney/client relationship will be confirmed in writing.