Taking Advantage of Advanced Analytics: Beyond First Level Document Review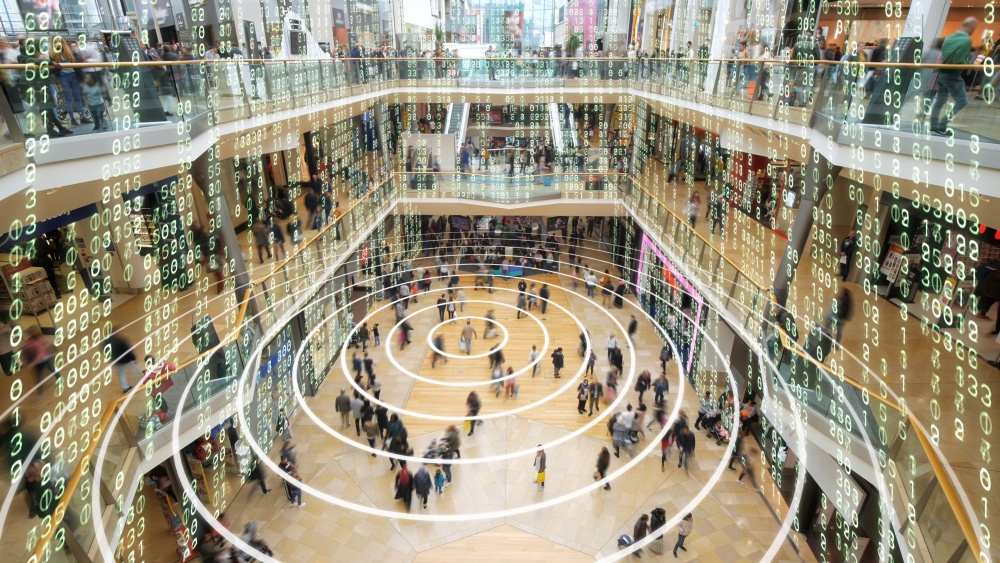 Picture this: Your team has completed the first level and quality control reviews. Your documents have been produced, your privilege log is out the door and you have just received the incoming document production from the opposing party. Now you have a universe of documents with the potential to be used as deposition exhibits, in expert reports, and as trial exhibits. How do you find the most important documents that either support or damage your position? The answer is easy, right? You search for them. Well, as you likely know all too well, the process of searching for the proverbial needle in the haystack can be a herculean task.
It would be nice if there was a way to take advantage of your previous work identifying hot documents during first level and quality control reviews by using them to identify documents with similar issues or themes in the opposing parties production. You and your team spent days, weeks, or even months reviewing documents for production. Leveraging this time (and costs) would be greatly appreciated by your client. But is that even possible?
Yes it is! 
Most, if not all, e-discovery software programs have analytics tools that can help you find hot documents. The analytics tool used most often is probably email threading. While email threading enables reviewers to review only the most inclusive thread in an email, reducing the number of documents needing eyes-on review, it doesn't necessarily help identify hot documents. Fortunately, there are additional advanced tools that can help, although they are rarely utilized during this stage of the litigation. These tools can identify concepts and group similar conceptual documents together through a fairly straightforward and simple process (although it is important to note that the more issues or the more complex the issue, the less effective the analytics tool will be). The tools that I have recently been using are Conceptual Searching, Categorization and Clustering.
Think of these tools as the rifle caliber versus buckshot (the buckshot being email threading and search terms). Creating search terms and using variations of those terms can be effective if there is a small universe of documents or you don't have a tight deadline, but if you have millions of documents in your database, taking random shots in the dark will most likely not be fruitful.
Let's say for example, that your firm is representing Company X who has sued Company A for patent infringement, fraud and breach of contract. Company A has counterclaimed for fraud, breach of contract and misappropriation of trade secrets. This type of case is typically document-heavy and could easily have a document database exceeding half a million documents. How could you benefit from using advanced analytics in this case?
1.  Save money and time by leveraging the hot documents already identified to find conceptually similar documents in Company A's production.
Your team identified 150 hot documents during the first pass and quality control reviews. The idea behind using analytics is that the e-discovery software tool could use these documents to identify conceptually similar documents throughout the entirety of the database, including in the documents produced from Company A.
The first step in this process is to re-review the 150 documents to (1) confirm that the documents are indeed hot; and (2) determine which issues in the case apply to each document. If there are five key issues in the case, for example, best practice would be to identify a separate set of sample documents for each of the issues. Once the sample sets have been created, the project manager will run the advanced analytics tool (using either conceptual searching, categorization or clustering) on all potentially relevant documents in the database, identifying documents that are conceptually similar to the sample sets. Now you have a new set of documents (a subset of the greater database), specific to and organized by each issue, to review.
2.  Streamline the review of documents in advance of depositions.
Once you have identified the subset of documents for each issue, there are a number of different workflows you can employ to streamline deposition prep. As one example, you can first identify which custodians were involved in each of the key issues. Then, review the documents by custodian for each issue and tag documents that should be provided to the deposition team for that particular custodian. By first organizing the documents by issue and then determining which issues apply to which custodians, you're better able to think through the key custodians' roles, how they overlap with others and where you might have holes in your database. You're better able to piece together the story underling the dispute. This process may also lead to the identification of additional custodians, hot documents, issues or sub-issues.
3.  Satisfy that inevitable 11th-hour request.
When you receive that email the evening before expert reports are due requesting all reports or documents similar to the financial report attached to the email, don't panic. Instead of having a frenzied night of creating searches and review results, use the advanced analytics tools at your disposal.
In the hypothetical case, you may have a large volume of documents spanning many years. By employing the advanced analytics tool called Find Similar, you may find documents similar to that financial report by feeding just that one example into the system. Simply copy a section of the text in the sample document, paste it into your analytics field, set your ranking and that's it. The ranking is the percentage of similarity that you would like the system to find. You no longer have to scan the document to try to find unique keywords or phrases; you no longer have to create searches to isolate certain file extensions; and you no longer have to review results from multiple searches to be confident that the documents have been located. (Note that, any time I employ advanced analytics, I conduct a QC of my search by sampling it to confirm its accuracy, although the time and stress have been significantly reduced.)
It's time to think about how e-discovery analytics tools can assist with your case beyond first pass review.
Sophisticated clients are familiar with and expect that these tools will be used during first level and quality control review. However, added value can also be delivered by using these tools during the review of incoming productions and deposition prep, among others.
Picture this: The very first day you receive an opposing party's production, you employ analytics to identify documents that are conceptually similar to the hot documents your team has already found. How would that drive the strategy moving forward? What impression would the client have if, within a week, you handed in-house counsel a set of documents from the incoming production that had been identified as relevant for each of the key issues in the case and a list of potential deponents that were involved in each issue?  
DISCLAIMER: The information contained in this blog is not intended as legal advice or as an opinion on specific facts. For more information about these issues, please contact the author(s) of this blog or your existing LitSmart contact. The invitation to contact the author is not to be construed as a solicitation for legal work. Any new attorney/client relationship will be confirmed in writing.