Practical A.I. – Useful A.I.-Driven Tools for Lawyers Before the Robots Take Us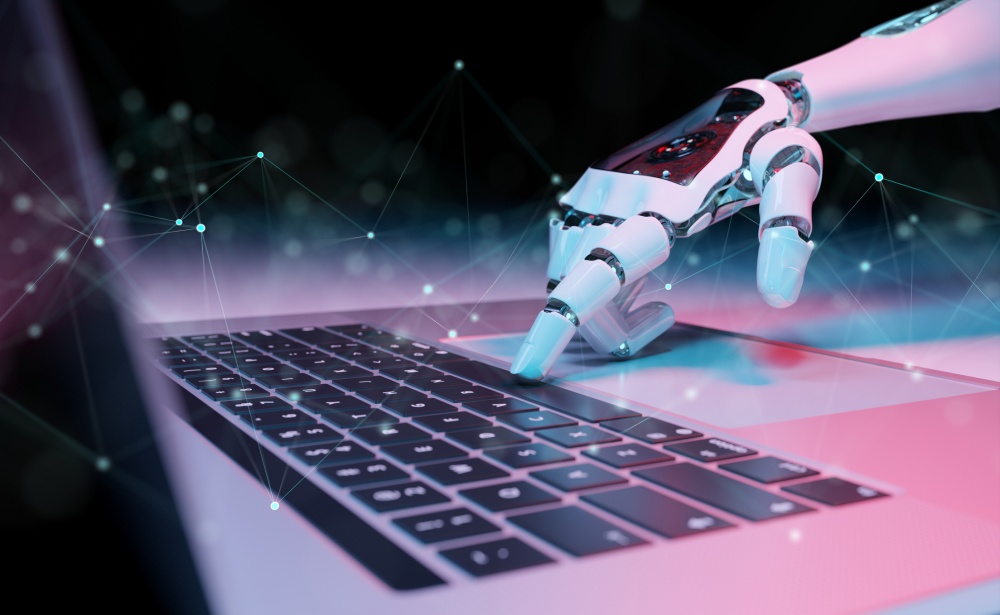 Artificial intelligence chatter on the internet seems to be everywhere in the new year.  In January, a startup announced that an artificial intelligence-powered "robot lawyer" would represent its first defendant in court over a traffic ticket this February in California.[1] The plan, seemingly unguided by human lawyers, came to an abrupt halt in the wake of threats from multiple state bars.[2] But no need to plan a career change just yet – the startup announced last week it was shifting its focus from legal services to consumer rights. Until A.I. replaces us outright, the following are some interesting ways A.I. is making waves in the legal profession. 
Document Review
Document review is a time-consuming, tedious process. Our legal ancestors may be quick to remind us of how fortunate we are to be able to easily click through documents in Relativity compared to sifting through towers of bankers boxes filled to the brim of documents. But as technology has advanced, the amount of data we generate has increased exponentially, resulting in mountains of more documents to review than what our forebearers once had to endure. 
Today, document review projects have increasingly used the power of A.I. in what is known as technology assisted review ("TAR"). As my colleagues Russell Beets and Amy Catton have explained in more detail [link], TAR "is a concept-based method of document coding that leverages machine-learning techniques with the input of human reviewers to automate the review process."[3] The way the process works, is that lawyers review a subset of data from the overall collection of data to be reviewed.[4] As lawyers review the initial subset of data, A.I. learns what documents are relevant or important based on how the initial subset of documents are coded.[5] At a minimum, TAR can effectively review and eliminate large swaths of documents as not responsive that would have otherwise been needlessly reviewed by teams of document reviewers.
Legal Research
You may have already been using A.I.-driven tools for your legal research and did not even know it. Both Westlaw and LexisNexis, including many other startups, offer A.I.-powered tools to conduct legal research.[6] For instance, Westlaw's WestSearch Plus uses A.I. to preemptively suggest relevant search results as you type.[7] This demonstrates that A.I. is not just looking for caselaw that contains the your search terms, but it is analyzing your search terms to find meaning between the words in order to locate the most relevant authority you seek. 
But that's not all. These legal research companies are increasingly offering more robust A.I. services, such as allowing you to upload your or your opponent's brief to identify bad law, identify additional relevant authority you may have overlooked, or even find authority that contradicts what your opponent cited without having to conduct the research yourself.[8] Westlaw even offers a service called Litigation Analytics that leverages its collection of federal and state dockets to review information on judges, courts, damages, attorneys, law firms, and case types in order to develop comprehensive strategies.[9] 
Contract Drafting and Contract Management
A.I. is already proving itself useful in the ambit of contract drafting, analysis, and management. The contract drafting stage can be a repetitive, mind-numbing experience where fine attention to detail is required. There are number of startups in the marketplace using A.I. that promise to reduce a lawyer's review time by up to 80%, such as LEXCHECK, Lawgeex, Clearlaw, and Ironclad.[10] To be clear, these technologies go beyond merely proof reading a document for typographical errors. For instance, the contract drafting stage often involves multiple drafters when each side's lawyers lob different versions of redlined agreements back and forth. What happens when each lawyer's writing style differs from the other? Has each side used the same terminology? Are there any clauses missing that may be important given the type of contract and industry involved? From a more local standpoint, A.I. can review all of your company's contracts and be trained to ensure that all future contracts are consistent in style, terminology, and that they contain all the required clauses. From a broader perspective, A.I. can be fed a universe of industry-specific contracts to ensure your company's contracts are consistent with the trends and needs of that specific industry. 
As any in-house counsel for a large company knows, contact drafting is just the first hurdle. Once that contract is finalized, the next challenge is ensuring that the company meets all of its obligations under not just that contract, but the countless number of the company's other contracts, each with their own unique obligations. There are scores of startups developing A.I.-powered software just for this purpose.[11] These technologies essentially extract the key details from a company's database of contracts and presents the information in manner that is most useful to the key stakeholders of the company.
A.I. May Be a Good Thing
The aforementioned represent some of the more practical ways A.I. has gotten a toehold in the legal profession. The most obvious benefits of incorporating these technologies are time savings and reduced costs. That is not to say lawyers will have less work, but by removing the minutiae these tasks entail, lawyers will have more time to focus on strategic analysis and the development of creative solutions to deliver value to their clients. While robot lawyers may not be in our near future, we are certainly at the forefront of an A.I. boom that may have a transformative impact on our profession.
DISCLAIMER: The information contained in this blog is not intended as legal advice or as an opinion on specific facts. For more information about these issues, please contact the author(s) of this blog or your existing LitSmart contact. The invitation to contact the author is not to be construed as a solicitation for legal work. Any new attorney/client relationship will be confirmed in writing.
---