Quarterly Spotlight On..... Senior E-Discovery Attorney Jim Hefferan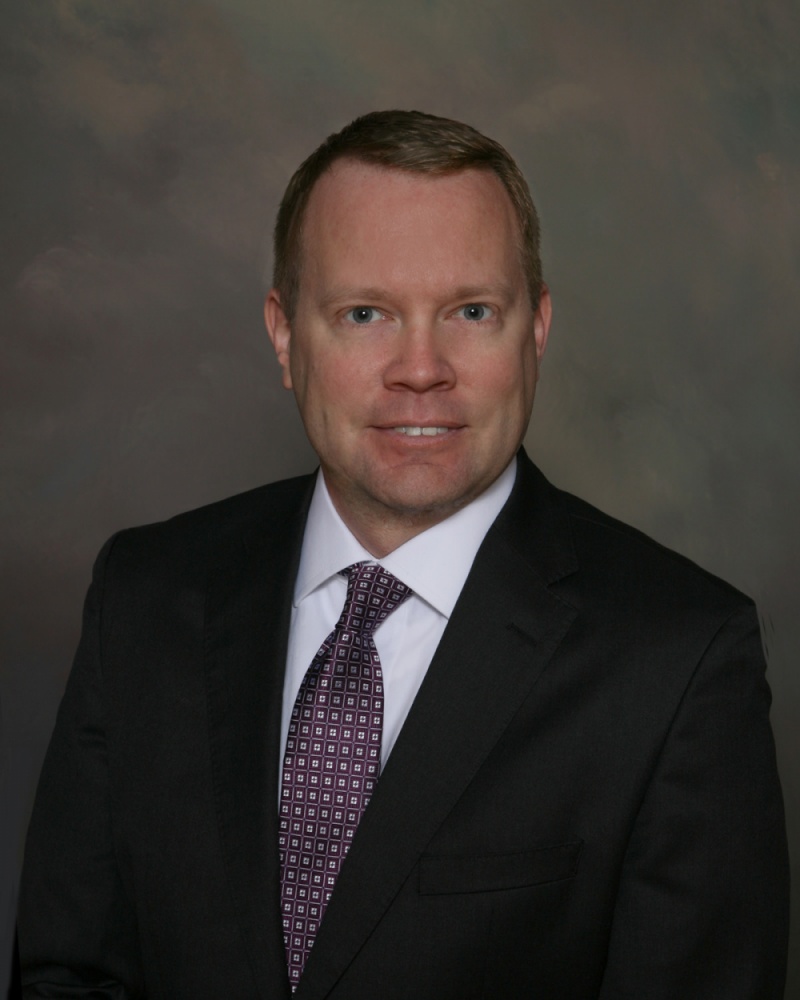 I had the recent opportunity to sit down (virtually) with Senior E-Discovery Attorney Jim Hefferan and find out more about his extremely interesting background and life. Considering his role as a member of the City Council for his town, I also thought he might have a unique perspective on how COVID-19 has changed our lives.
SO: Before we dive into your background and what brought you to KT, let's start with your role on the Belmont City Council. Can you tell me a bit about Belmont and what the City Council has done in the face of COVID-19?
JH: Belmont is a community of about 12,000 located on two peninsulas just across the Catawba River from Charlotte. Traditionally Belmont has been associated with textile manufacturing, but these days it is known for its small-time charm, its recreational opportunities, and its thriving downtown full of independent shops and restaurants.
The members of the Belmont City Council have been very proactive with various projects to address the needs of our citizens due to COVID-19. As one example, we provided emergency loans for our small businesses. I was honored to present several of the checks in person (from a safe distance, of course). As of May 27, we had awarded seven loans totaling $67,000. Two of the loans have already been repaid in full after the businesses received federal funding.
Here's a photo of Jim presenting one of those checks.
Also, we partnered with a private charity to help distribute food and cleaning supplies in downtown Belmont. Since the actual distribution took place during working hours, I volunteered to organize the boxes of supplies the night before.
Here's a photo of Jim packing supplies.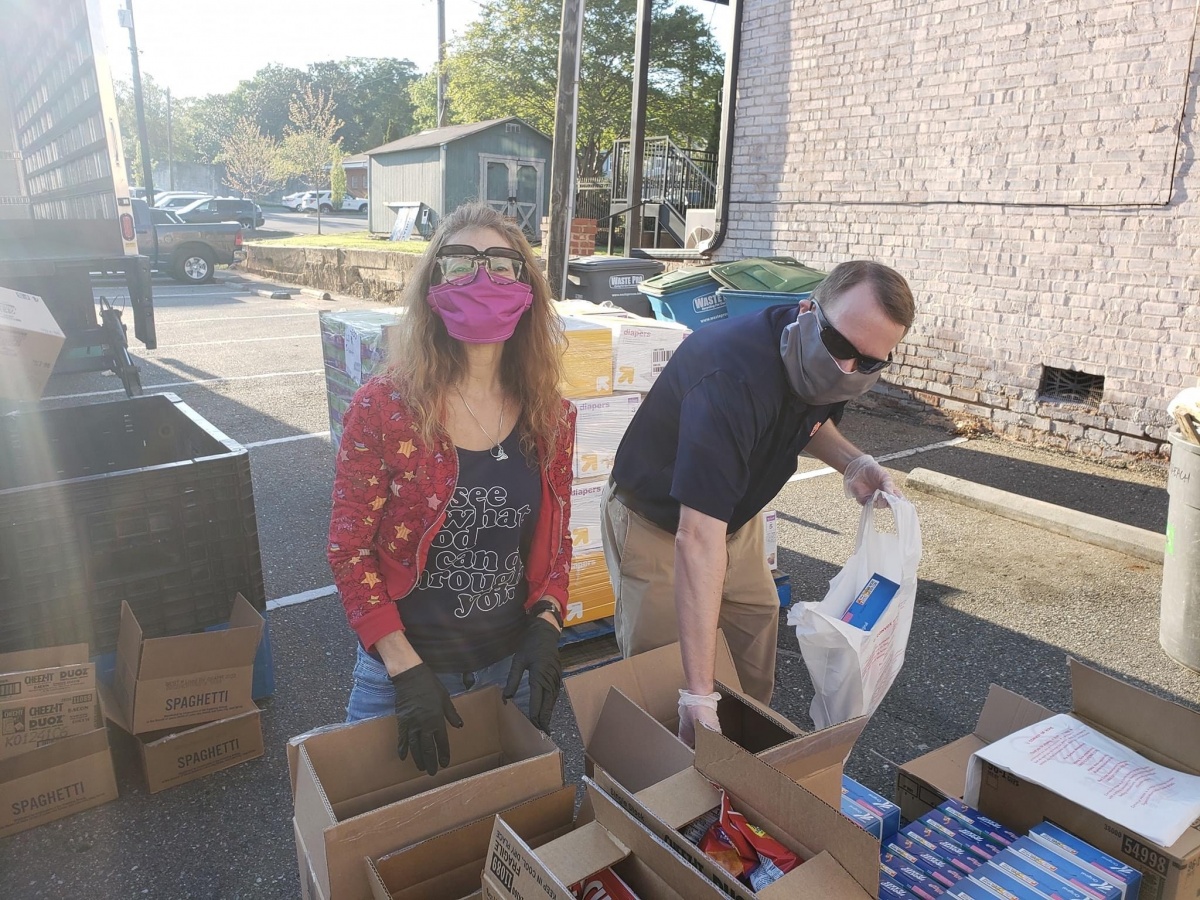 SO: How has COVID-19 affected local businesses?
JH:  Belmont has taken an active role in bringing local businesses back to life in a safe way. For example, we are blocking off several portions of Main Street on Friday and Saturday nights to allow local restaurants to expand their outdoor seating, since the limited seating capacity allowed by Phase 2 would not make our restaurants profitable. This has been very popular with both the restaurants and their customers. Our downtown development association also received an anonymous donation that enabled us to purchase and distribute PPE to businesses as they reopened. I've made a concerted effort to support our local restaurants throughout the lockdown by ordering curb-side takeout and delivery on a regular basis. We actually had two new breweries open in downtown in the last month or so and they both serve amazing food and drinks.
SO: What inspired you to run for the Belmont City Council and how was the campaign process?
JH: I had served on the Belmont Planning and Zoning Board for three years. The Board makes recommendations on various zoning issues, which then go to City Council for final approval. I began attending City Council meetings to see how they addressed our recommendations and over time began to think that my legal background would be useful on Council.
Taking the next step of actually filing the paperwork and campaigning for office was quite daunting. Deep down I'm an introvert, but I knocked on 1000 doors, sent mailers, and put out yard signs during my campaign. I also participated in a candidates forum. I came in 1st out of 5 candidates and I have been told by a Belmont historian that I received the most votes ever in a Belmont City Council election. I am looking forward to making a positive contribution to Belmont's future growth.
Here's a photo of Jim during his swearing in ceremony to the Belmont City Council.
SO: Tell us a little about your background.
JH: I grew up in Dearborn, Michigan near Detroit. Most of my family lived in the area and many worked in the automotive industry, including my father. My mother was a teacher. I always wanted to be a lawyer stemming from my interest in politics. In my view, most of the politicians I had heard of were lawyers. I ultimately decided to steer away from politics (only for a time, apparently) but still wanted to pursue a career in law.
SO: Where did you attend college/law school? What did you do following graduation?
JH: I attended the University of Michigan and obtained a B.A. in Political Science. I went on to receive my J.D. from the Wake Forest University School of Law in 2003. When I was in law school, I found that I had a knack for teaching. I was often the de facto leader/teacher of my study groups and discovered that I was able to learn more effectively and efficiently by teaching the material to other students. After law school, I joined what was then Kilpatrick Stockton in Winston-Salem as a litigation associate. I worked at Kilpatrick from 2003-2012 when I decided to pursue a career in teaching law, which is what brought me to Belmont. I taught at a law school in Charlotte from 2012-2017 and left to return to what is now known as Kilpatrick Townsend & Stockton. I returned as a Senior E-Discovery Attorney and joined the E-Discovery team.
SO: What do you like best about your current job at KT?
JH: Definitely the people and the variety of matters and opportunities. My current role is a hybrid of E-Discovery and litigation. I am able to focus on a lot of different areas of the law and have found areas that I tremendously enjoy, such as e-discovery preservation and retention issues and handling consumer arbitrations for AT&T. I have always been good at writing briefs and now serve as the team contact for preparing briefs and other persuasive writings/memos for case teams across the firm. Some of the briefs I've drafted recently include a brief in support of a motion to dismiss for lack of personal jurisdiction in Alabama federal court and an appeal of a trial court decision granting a motion to compel GDPR-protected material in Ohio state court.
SO: Outside of work and the Belmont City Council, I hear you hold some sort of college football game attendance record. Tell me about that and some of your other interests.
JH: I grew up in a family that loved college football. Most of my family rooted for Michigan but my dad and I rooted for Michigan State. I started attending Wake Forest football games in 2000 and currently have attended 246 games in a row (WOW!!!). I'm not sure if that is a record but it does take quite a bit of effort to plan for and attend 246 straight home and away games. I just pray that fans are allowed to attend games this fall, so that the streak can continue. My dedication to Wake Forest football has afforded me the opportunity to visit many places that I would have otherwise probably never seen. One that comes to mind is the Utah State football stadium in Logan, Utah. It's not the end of the earth but you can definitely see it from there. The road ends at the football stadium and there is nothing behind it but mountains. It is quite a beautiful setting.
Here's a photo of Jim at a Utah State game in 2014.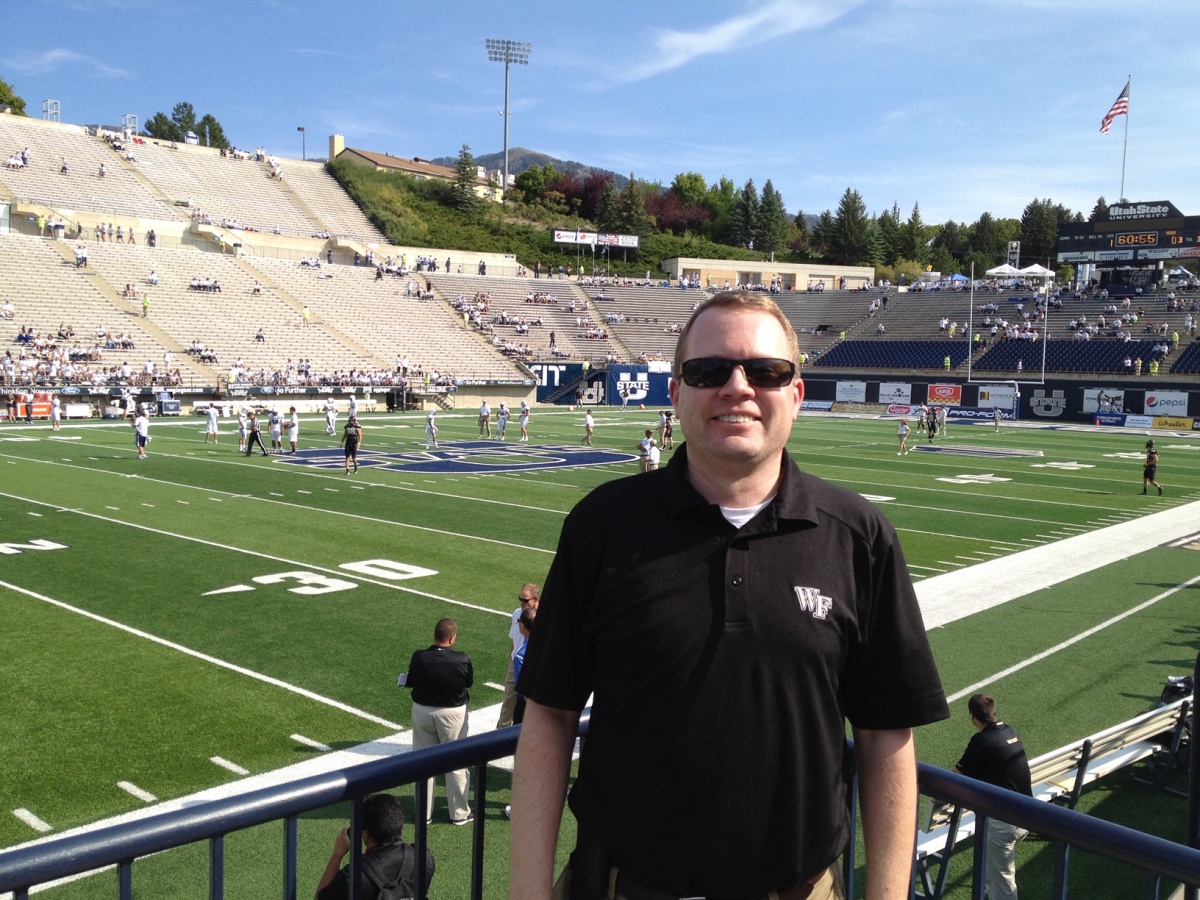 And a photo of a VERY happy Jim at the Birmingham Bowl in 2019.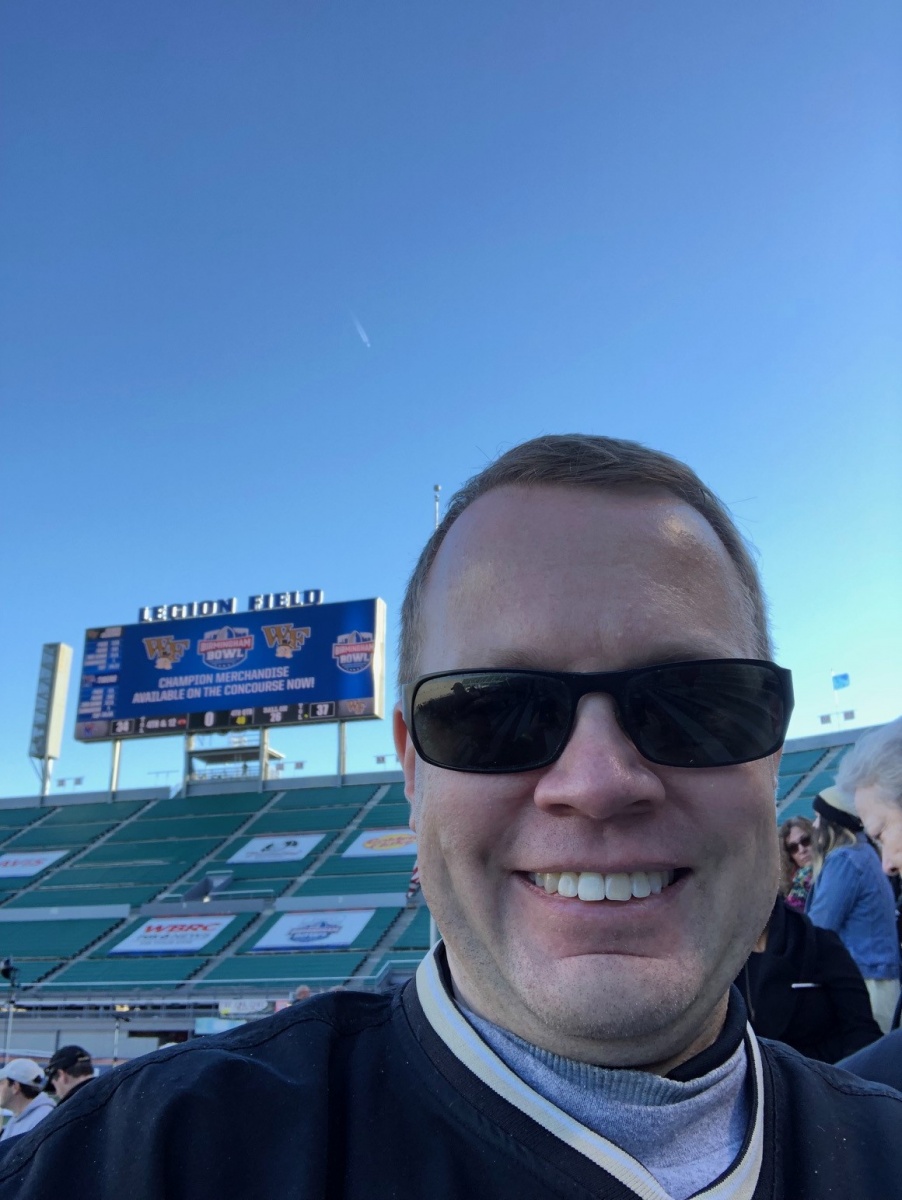 Also, I love to travel. When I was teaching law, I taught in a study abroad program during the summers. I have visited 27 European countries and a number of the Caribbean islands. I love learning about other cultures and especially enjoy trying new foods. My favorite places I have visited so far are Madrid, Lisbon, and Budapest, based on their scenery, food, and history. I look forward to continuing my travels when conditions permit in order to find new and interesting places to visit.
Here's a photo of Jim enjoying Lisbon.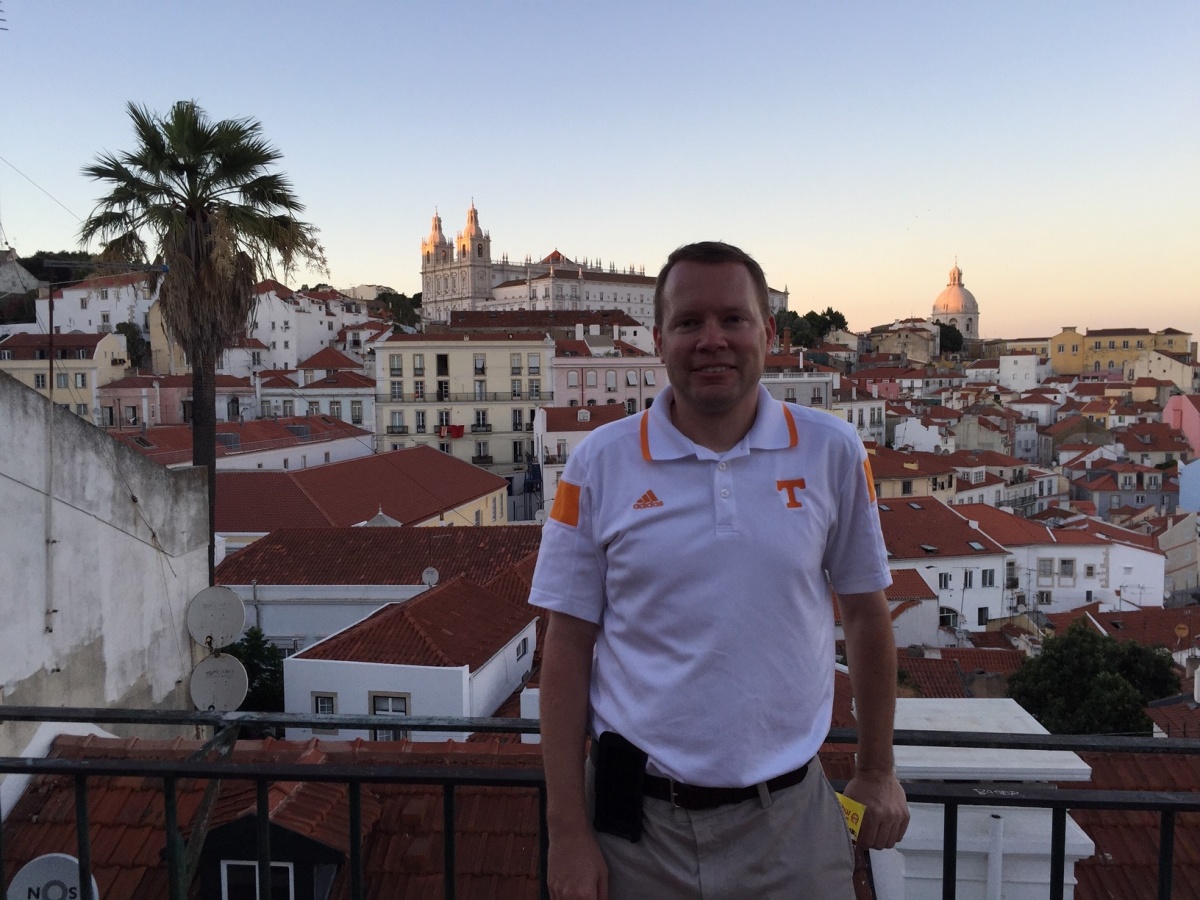 SO: Thanks so much, Jim. We are very proud of your involvement with the Belmont City Council and we are grateful for your hard work and dedication to our team!