Quarterly Spotlight On..... Senior Project Manager Myles McLeod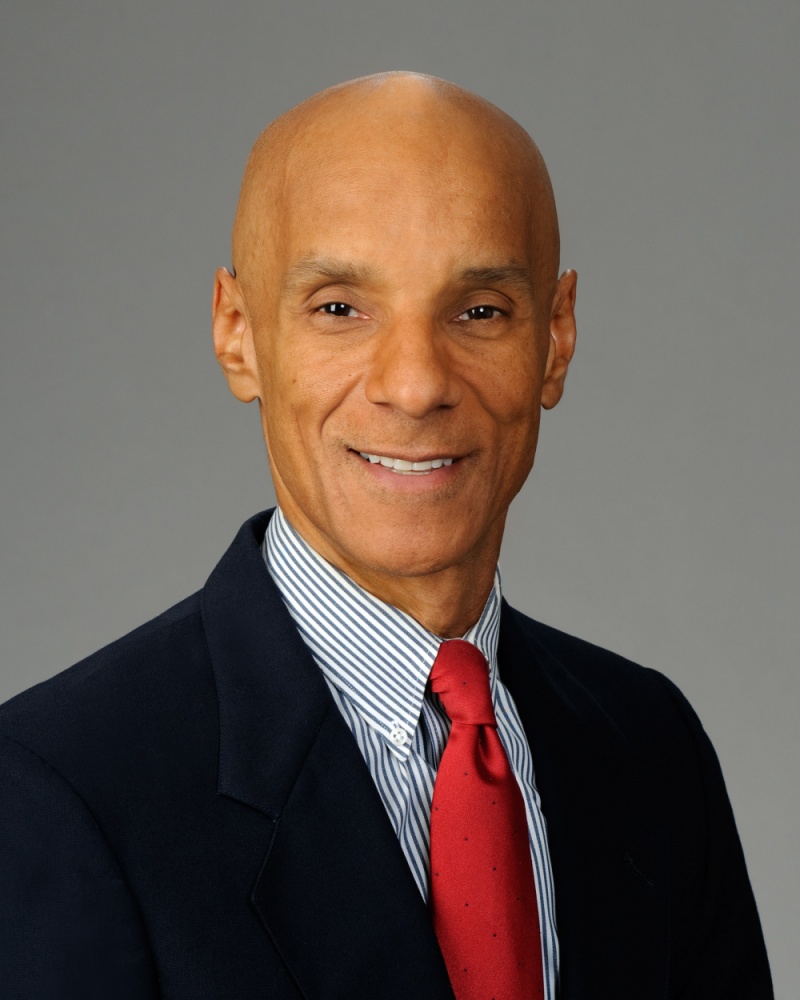 I had the recent opportunity to sit down with LitSmart Senior Project Manager Myles McLeod and find out more about his extremely interesting background and life.
MM: My dad was in the Air Force stationed overseas, so I grew up in a military family. When it was time for college, the service academies seemed to make the most sense. I was accepted to all and chose to attend the United States Naval Academy. I knew I wanted to fly and the Navy pilot I talked to seemed to enjoy his work the most (and the location by the ocean was appealing). After graduating with a Bachelor of Science in Engineering, I went to flight school in Pensacola, Florida and undertook specialized training in electronic warfare. Then I went to Naval Air Station Whidbey Island, Oak Harbor, Washington where I served a three year flying tour with the "Lancers" of Tactical Electronic Warfare Squadron 131 (VAQ-131) as an Electronic Countermeasures Officer (ECMO). At the time, VAQ-131 flew the Grumman EA-6B Prowler airframe. I amassed 1,000 flight hours, completed 250 arrested carrier landings, managed a group of 30+ aircraft technicians, and served as an Electronic Warfare Tactics instructor. Following my flying tour, I accepted orders to teach Naval ROTC students at Georgia Tech, and was subsequently assigned to teach at Morehouse College upon my arrival in Georgia. While teaching I got my MBA at Georgia State.
Here is a photo of Myles on the flight deck of the USS Independence prior to a flight while on deployment in the Indian Ocean.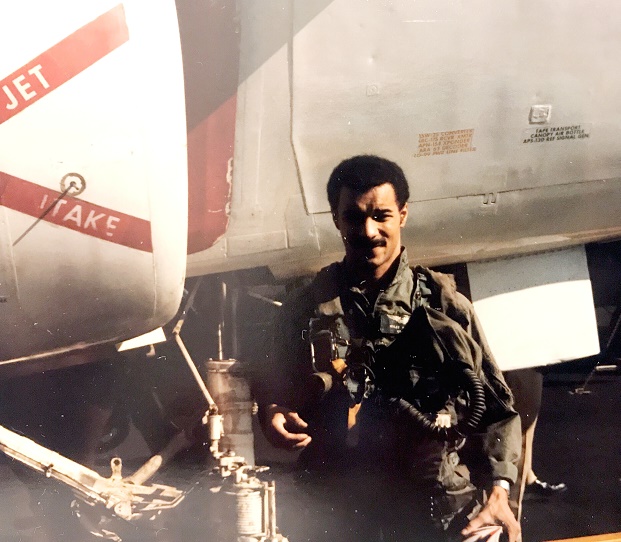 SO: What different planes did you fly and which was your favorite?
MM: In flight training, I flew missions in the T-2 Buckeye, A-4 Skyhawk and T-39 Saberliner. We flew in the T-2 to learn basic aviation/navigator flight skills, in the T-39 to learn radar and low-level flight skills, and in the A-4, we mostly did flights that contained a lot of fighter pilot type aerial maneuvering. The idea was that by the time we finished rotating through all these planes, we would have a good idea of which types of missions appealed to us and/or what the various instructors felt we were best suited to do. My favorite plane in training was the A-4 as it was light and nimble, a very exciting ride. On the carrier, I loved taking off in the EA-6B as it was about the loudest plane on the flight deck. It sat poised in tension on the catapult with the throttles jammed forward at MRT (Military Rated Thrust).  
Myles provided us with some photos of the EA-6B, which we have included below.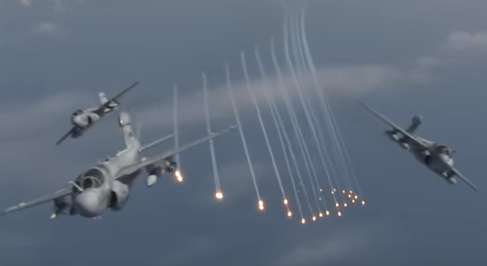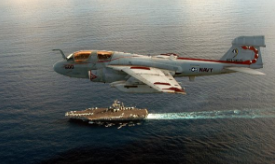 SO: So once you got to Atlanta, how did you become interested in computers?
MM: After graduation from grad school at Georgia State, I looked around for jobs in an area that interested me. I had an interest in computers and there were plenty of openings for computer programming-type jobs. It seemed like a natural fit.
SO: What was your first job and how did your career path develop?
MM: My first job was with EDS (a Ross Perot company). They conducted programming and processing for a wide variety of industries. I next went to MCI where I held multiple positions. I started out in the billing business unit, then to collections and ultimately became a project manager. After a brief stint on my own as a programming consultant, I worked with a software company. Then in 2004, I entered the legal field in the litigation technology support group at a large Atlanta law firm. This opened to door to KTS. I've been here the last 10 years as a project manager.
SO: What do you like best about your current job at KTS?
MM: The main thing I like about this job is the variety. There is no telling what I will do from day to day. The team has experienced a lot of growth since I have been here, especially once Craig Cannon (KTS Global Discovery Counsel and LitSmart Team Leader) took over. I work with great people and really appreciate all of the opportunities that Craig and KTS leadership give us to grow in our positions, whether by trying new things or obtaining additional certifications. The job requires spontaneity and being quick on your feet.
SO: Speaking of being quick on your feet, I understand you are an avid runner?
MM: I started running to get healthier and now it is a way of life. I normally run 30-40 miles a week and have competed in some amazing marathons and ultramarathons. I've been to some great places including remote Moab wilderness areas in Utah and Hawaiian rainforests to compete. Ultramarathon race times vary greatly based on many factors, including weather, course difficulty, level of training, motivation, altitude, nutrition, injuries, hydration, electrolyte management and others. I completed my first 100 mile race, the HURT 100, in Oahu in January 2014 with a time of 35 hours, 14 mins. I completed my first 200+ mile race, the Moab 240 in Moab, Utah in October 2017 with a time of 108 hours, 25 minutes. 
We have included photos from the HURT 100 and Moab 240 below.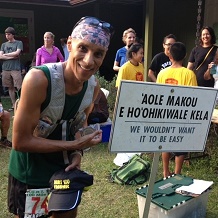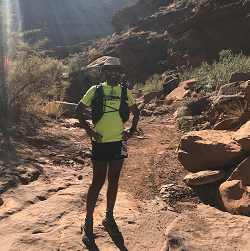 SO: I feel like I've taken a lot of your time. Tell me about your certifications so we can both get back to work!
MM: I obtained the title of Relativity Master in January, 2018, which is the highest level offered by Relativity (Relativity is the e-discovery document management program we use in-house at KTS). This came from successfully meeting the  requirements for certification as an RCA (Relativity Certified Administrator), along with four additional certifications: RCU (Relativity Certified User), Relativity Project Management Specialist, Relativity Assisted Review Specialist, and Relativity Analytics Specialist. I've been managing a complex predictive coding project in a large construction case recently and the Assisted Review and Analytics certifications have really come in handy.
SO: Thanks so much, Myles, and thank you for your years of service in the Navy. We are so grateful for your hard work and dedication to our team. Keep us posted on your next big race!