What You Don't Know Will Hurt You: Technology Competence in the Time of COVID-19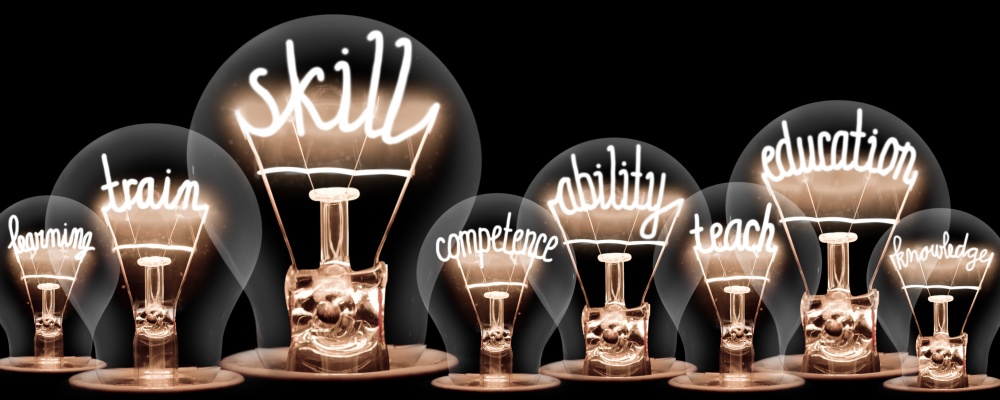 Last fall, I had the pleasure of speaking on a panel at Relativity Fest entitled "Why Lawyers SHOULD Be Luddites." It was a lively discussion about whether lawyers should be luddites, whether robots would be taking attorney jobs, should attorneys learn to code, and how to future-proof yourself. Opinions were split but what struck me the most was that a majority - if not all – of the attendees wanted to learn how to future-proof themselves. Somewhat speaking to the choir, the panel discussed how attorneys could future-proof themselves and I began to wonder what my industry colleagues were doing to keep up with technology.
Fortunately, I was quick to embrace legal technology. My first experiences with discovery were sitting in non-air conditioned warehouses with boxes of documents. As soon as I was told there was a way to review documents on the computer, I jumped at the chance to avoid the paper cuts and spend my days in an air-conditioned office. Over the past 15 years or so, the practice of reviewing documents has evolved from a simple review program with a simple reviewer and limited search capabilities to advanced analytics and technology assisted review. Click here and here to read a two-part blog by my KT LitSmart colleagues on embracing TAR. So if the robots are taking over some of the more mundane tasks, I'm all in. 
However, I do understand that many of my colleagues were drawn to the practice of law because they would be able to focus on reading, conducting legal research, crafting arguments, and drafting responses… with very little interaction with the latest in technological advances (with the exception being, of course, my IP lawyer colleagues who are also engineers and scientists). While there appears to be a sea change as law schools are offering technology programs, what about practicing attorneys? It is no longer adequate to just be a subject matter expert. Even the state bars and judiciary have taken notice. To effectively represent your clients, you need to have technology competence. Given all this, is being a luddite a wise position to take?
What Is a Luddite?
Historically, a Luddite was a member of the organized bands of 19th-century English handicraftsmen who rioted for the destruction of the textile machinery that was displacing them.  More broadly, the term "luddite" is used today for someone who is opposed or resistant to new technologies or technological change.
While the likelihood of an attorney rioting or hacking a system to destroy technology is highly unlikely, an attorney's own peaceful resistance to technology in their practice may provide a disservice to their clients and violate the rules of professional conduct. 
What Does the ABA Say?
The ABA Model Rules of Professional Conduct state:
Rule 1.1: Competence
Client-Lawyer Relationship
A lawyer shall provide competent representation to a client. Competent representation requires the legal knowledge, skill, thoroughness and preparation reasonably necessary for the representation.
Maintaining Competence
[8]  To maintain the requisite knowledge and skill, a lawyer should keep abreast of changes in the law and its practice, including the benefits and risks associated with relevant technology, engage in continuing study and education and comply with all continuing legal education requirements to which the lawyer is subject.
How Many States Have Adopted a Technology Requirement?
At the time of this blog, 38 states have formally adopted the revised comment to Rule 1.1 either in whole or in part. Examples of state variations include: placing a greater emphasis on communications and other relevant technologies (Colorado, New York); adding explicit technology CLE requirements (North Carolina and Florida); and slightly altering the ABA language to include the "benefits and risks of technology lawyers similarly situated are using" (New Hampshire). 
Other states have implemented ethics opinions emphasizing the importance of attorney technology competence. For example, while California has not adopted Rule 1.1, the California State Bar has issued an ethics opinion regarding the duty of technology competence for e-discovery, recognizing the following: "Not every litigated case involved e-discovery. Yet in today's technological world, almost every litigation matter potentially does."  State Bar of California's Formal Opinion 2015-193. This opinion provides attorneys "lacking the required competence for e-discovery issues" with three options: (1) acquire sufficient learning and skill before performance is required; (2) associate with or consult technical consultants or competent counsel; or (3) decline the client representation." Id.
Attorneys handling e-discovery should be able to perform (either by themselves or in association with competent co-counsel or expert consultants) the following:
initially assess e-discovery needs and issues, if any;
implement/cause to implement appropriate Electronically Stored Information (ESI)  preservation procedures;
analyze and understand a client's ESI systems and storage;
advise the client on available options for collection and preservation of ESI;
identify custodians of potentially relevant ESI;
engage in competent and meaningful meet and confer with opposing counsel concerning e-discovery plan;
perform data searches;
collect responsive ESI in manner that preserves the integrity of that ESI; and
produce responsive non-privileged ESI in a recognized and appropriate manner. Id.
Risky Business
Understand technology competence is not limited to e-discovery. Knowledge of technology is integral to client engagement. While technology continues to evolve and becomes more complex, a competent attorney will need to become familiar with their client's internal technologies and data security protocols. There are a myriad of risks to not doing so, including inadvertent disclosures, harming a client, sanctions, losing a client's data, losing a client, bar grievances and malpractice claims.
How to Future-Proof Yourself?  Technology Competence in the Time of COVID-19
Given these challenging times (and the importance of practicing social distancing), we have much more to worry about than whether a robot will take our jobs. With most of my colleagues in the legal field working remotely, we have all been forced to embrace technology now more than ever. Some of us have already started to use technology in new ways as we may not be able to rely as much on support staff. Many of us have started to employ new tools to ensure we are just as responsive to clients as we were before. What else can we do?
There is no better time than the present to learn about new technologies that you may come across in your practice, such as:
Remote communication tools such as WebEx and Zoom
Secure document transfer applications such as SecureShare and Kiteworks
E-Discovery platforms such as Relativity
Assisted review tools such as analytics, TAR and active learning
Document collection tools such as X1 Social Discovery
Forensics tools such as EnCase and FTK
And, if you have the time, you may want to dive into some of these interesting topics related to technology:
EU Data Privacy and the GDPR
Chinese Privacy Laws and State Secrets Review
US Data Privacy Laws
Cybersecurity Laws and Trends
Internet of Things (IoT)
Artificial Intelligence (AI)
3D Printing
Blockchain
Cryptocurrencies
You can also consider a earning a certification (you can find a blog by my colleague, Myles McLeod, on this topic here) or joining a virtual community dedicated to becoming conversant in a particular technology.
One thing to remember is that technology is not absolute, even if our organizations start to employ robots. There will always be a need for a human to know how the technology works and troubleshoot issues along the way. The best way to future-proof yourself is to gain a working knowledge of the latest technologies and how/when to use them.
So, how will I spend time while I am under the shelter-in-place order? I plan to study for my CIPP/E certification and learn all I can about blockchain. How about you?
DISCLAIMER: The information contained in this blog is not intended as legal advice or as an opinion on specific facts. For more information about these issues, please contact the author(s) of this blog or your existing LitSmart contact. The invitation to contact the author is not to be construed as a solicitation for legal work. Any new attorney/client relationship will be confirmed in writing.