Kilpatrick Townsend Opens LitSmart® E-Discovery Review Center and Launches E-Discovery Website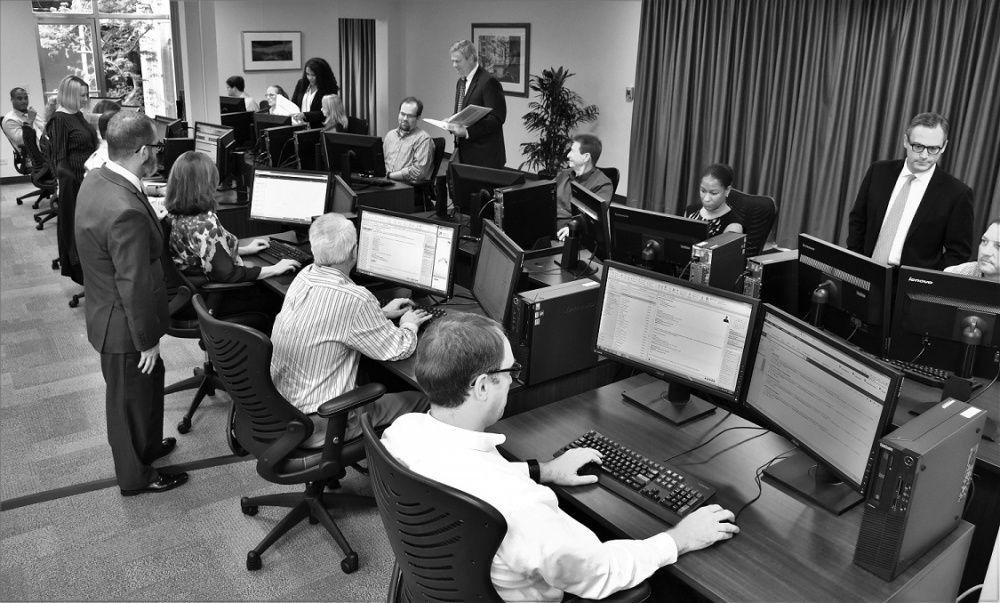 WINSTON-SALEM (October 11) -- Kilpatrick Townsend & Stockton announced today that its rebranded LitSmart® E-Discovery Team recently opened its state-of-the-art LitSmart® E-Discovery Review Center located on the firm's unique Winston-Salem campus.  The team also launched a new, forward-thinking website to better convey the value of the firm's e-discovery services and provide clients with easy access to the latest thought leadership in the e-discovery arena: www.KTLitSmart.com.  
"Kilpatrick Townsend is excited to be enhancing its ability to serve clients' e-discovery and data management needs through our new Review Center and website," said Craig Cannon, who manages and sets the strategic direction for the firm's award-winning LitSmart®  E-Discovery Team. "A seasoned team of attorneys, paralegals, project managers, and technologists have been providing clients with e-discovery services for the past four years, gaining international recognition for its innovations. Our new Review Center and website are a reflection of that innovative, client-first spirit."
The LitSmart® E-Discovery Review Center, with approximately 6,000 square feet, will house more than 50 active work stations for document reviews. The space gives the team the ability to centrally manage document reviews on litigation taking place across the country while providing e-discovery services at highly-competitive rates in the national market.  The Review Center will also allow the team to scale up or scale down depending on the needs of litigation. This scalability means the team can consistently meet extremely tight deadlines, even in cases involving large amounts of data.
The LitSmart® E-Discovery Team has grown to more than 20 permanent employees. These professionals help with the operations, technology, and day-to-day aspects of e-discovery and data management.  In addition, the team regularly engages contract attorneys to assist with litigation matters across the globe. Client services include the full range of e-discovery services (from preservation and collection through production), consultation on the development of enterprise-level strategies for e-discovery and information governance, providing guidance on compliance with international privacy laws, and serving as discovery counsel to corporations involved in litigation or simply for the nationwide coordination of companies' ongoing e-discovery needs.
Please click here for recent select client successes.
For more information about Kilpatrick Townsend, please visit: www.kilpatricktownsend.com.
Follow the firm on Twitter: @KTS_Law.
###