Redacting Sensitive But Not Privileged Information: Surveying the Cases For and Against – PART TWO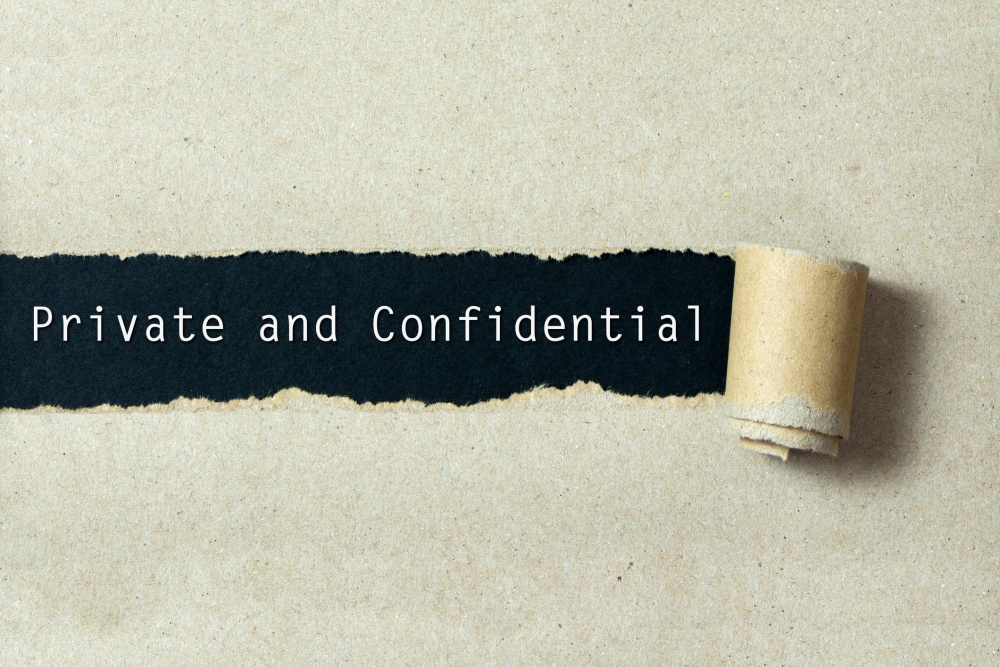 This is Part Two of a series on the perils of redacting non-responsive but sensitive material during pre-trial discovery. In Part One, we focused on cases against non-responsive redactions. In Part Two, we shift to cases allowing non-responsive redactions and provide our conclusory thoughts.
Cases Allowing Non-Responsive Redactions
The courts that allow redactions tend to look favorably on the argument that an adverse party is not entitled to sensitive business information if it is immaterial to the issues in question. These courts tend to believe the redaction option is "a viable technique for managing the time and expense of the discovery process in many document-intensive cases" and find it difficult to consider how the process could be anything other than unilateral, since "limiting what an opponent will see from a party's documents is hardly a collaborative activity between adversaries." Gates v. Rohm & Haas Co., No. 06-1743, 2007 WL 295416, at *1 n.1 (E.D. Pa. Jan. 29, 2007). In the absence of evidence of bad faith, they are less concerned about the mere suspicion of impropriety from opposing parties, more willing to accept that a party that can make non-responsive decisions on whole documents can also make those same decisions on parts of documents, and more confident in the possibility of in camera review of specific contested documents as a guardrail against inappropriate redactions.
Perhaps the most favorable decision on point is In re Takata Airbag Prods. Liab. Litig., MDL No. 2599, 2016 WL 1460143 (S.D. Fla. Mar. 1, 2016). Defendants claimed that "without irrelevance redactions, they would have to produce copious amounts of information, potentially disclosing competitively sensitive information with no bearing on this case." Id. at *2. Moreover, "[d]espite the protective orders in this case, Defendants worry that this competitively sensitive information will be disclosed, perhaps to their competitors, perhaps to the media." Id.
The court cited comments from Chief Justice John Roberts and went on to note that "[a]s the Chief Justice's comments highlight, a party is not entitled to receive every piece of relevant information. It is only logical, then, that a party is similarly not entitled to receive every piece of irrelevant information in responsive documents if the producing party has a persuasive reason for why such information should be withheld." Id. The court found a persuasive reason in defendants' concern "that disclosing such information could provide [their] competitors with competitively sensitive information to the ultimate detriment of each Defendant." Id. The court allowed the Defendants to unilaterally redact such documents subject to certain labeling criteria. Id. at 2-3.
Other federal court decisions are to the same effect. See, e.g., Williams v. U.S. Envtl. Servs., LLC, No. 15-168-RLB, 2016 WL 617447, at *9 (M.D. La. Feb. 16, 2016) (allowing defendant to redact clearly irrelevant proprietary or confidential business information from documents prior to production); Flintkote Co. v. Gen. Accident Assurance Co. of Can., No. C 04-01827 MHP, 2009 WL 1457974, at *7 (N.D. Cal. May 26, 2009) (allowing defendants to redact irrelevant business information); Spano v. Boeing Co., No. 3:06-cv-00743-DRH-DGW, 2008 WL 1774460, at *2-3 (S.D. Ill. Apr. 16, 2008) (defendants could properly redact as irrelevant information on other retirement savings plans not at issue in suit); Gates v. Rohm & Haas Co., No. 06-1743, 2007 WL 295416, at *1 & n.1 (E.D. Pa. Jan. 29, 2007) (deeming itself "not necessarily adverse" to unilateral irrelevancy redactions in the absence of any basis beyond general litigation-driven suspicions to suspect that redactions were not made in good faith and concluding that such redactions "can expedite discovery by facilitating the commencement of the process without foreclosing subsequent discussions between the parties about specific redacted material, additional documents and the like"); Schiller v. City of New York, Nos. 04Civ.7922(KMK)(JCF), 04Civ.7921(KMK)(JCF), 05Civ.8453(KMK)(JCF), 2006 WL 3592547, at *7 (S.D.N.Y. Dec. 7, 2006) (denying motion to compel production of irrelevant redacted information); Beauchem v. Rockford Prods. Corp., No. 01 C 50134, 2002 WL 1870050, at *2 (N.D. Ill. Aug. 13, 2002) (concluding after in camera review that good cause supported redaction of information unrelated to three retirement plans at issue in action). 
Conclusion
Obviously, we all really want to avoid getting into a dispute over non-responsive redactions, especially since the courts are split and the outcome in such a dispute is uncertain. Moreover, regardless of the outcome, any dispute will involve significant attorney time and cost in negotiations with the opposing side, legal research, briefings, court appearances, and re-reviewing redacted documents, and will undoubtedly arise at the most inconvenient point in your litigation preparation. But you still have documents with very sensitive, clearly non-responsive material – what should you do?
First, recognize the possibility that you will need to perform non-responsive redactions early in discovery and raise the issue with the other side in your earliest discovery meetings, certainly at any 26(f) meetings and possibly during any earlier, informal discussions while your relations with the opposing side in discovery matters are likely to be at their least contentious. The other side may agree and may in fact have documents of their own that they want to redact. If you can't work it out, get input from the courts early and find out at the outset of your review whether you can perform non-responsive redactions. Make sure you don't put yourself in the position of becoming a "unilateral" redactor. If you can, at this early stage, try to locate examples of your most convincing documents to discuss with the opposing side or with the courts – your 100,000 line spreadsheets with just a handful of relevant lines, your wide ranging business strategy power points with a single relevant slide, your highly sensitive board minutes, etc.
Second, consider the material you propose to redact. Does it really need to be redacted at all? Much irrelevant material simply won't be that sensitive or can adequately be shielded by a protective order. If a particular project is in dispute, for example, documents that reveal the mere existence of other projects, or routine business on those projects, probably don't need to be redacted. How favorably is a court likely to look at redactions of material similar to material your client puts in annual reports, presentations to investors or rating agencies, or marketing materials and client presentations?
Finally, though you already probably negotiate an "attorney's eyes only" category of confidentiality, consider negotiating an "outside attorney's eyes only" level of confidentiality to be viewed only by outside litigation counsel. If the other side ultimately wants to use any of those documents as exhibits or for witness preparation, you can agree at the outset to meet and discuss those documents and agree on the specific redactions needed on those documents, thus greatly reducing the number of documents needing redactions.
Redaction disputes should not derail your trial preparation process. Address the issue early and proactively and avoid the time, expense, and inconvenience of fighting over redactions. Once you have that early resolution, go ahead and gear up your favorite redacting tool. Happy redacting everybody!
DISCLAIMER: The information contained in this blog is not intended as legal advice or as an opinion on specific facts. For more information about these issues, please contact the author(s) of this blog or your existing LitSmart contact. The invitation to contact the author is not to be construed as a solicitation for legal work. Any new attorney/client relationship will be confirmed in writing.